Happy TGIF, wild things!
February is truly under way, and you know what that means—
Lupercalia
night. With less than two weeks of festival time remaining, your friendly mod-pack is here to help get those creative juices boiling. (We're awesome, it's the law.)
From now until February 14, there will be a daily post to help bring about more of our favorite lunacy: werewolves. Oh, and Kradam. So, hey, two lunacies. (Don't you feel inspired already?) Cheerleading, beta-reading, cuddling, and friendly bludgeoning—all to help
you
release the beast within. In addition to the aforementioned general awesomeness, the posts will feature prompts to encourage daily victories. (Think of it this way; even if you write only one 100 word drabble a day...you'd have a sum of 1,000 by the 14th. And that's nothing to sneeze at.)
What's that, puppy? You want more hug
and
treats? *sigh* Cubs today.... Fine, fine. Because we have some unspeakably marvelous folk wandering in these here woods, let's talk about the rewards program.
Take the Cake Challenge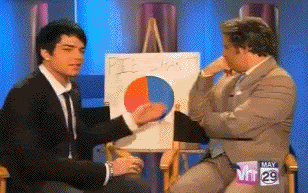 Pie's good too.
(
Collapse
)